Last Revised:

03 Sep 2020

Written by Veloxity CRM Time Estimate: About 1 minute to read.
Step-by-step guide
On the Main Menu, select Products.
Click Product Bundles.
Click + on the right side of the screen to add a product bundle.
Enter product bundle details.
Click Add Product Bundle.
You are looking at a screenshot demonstrating how to Add a Product Bundle: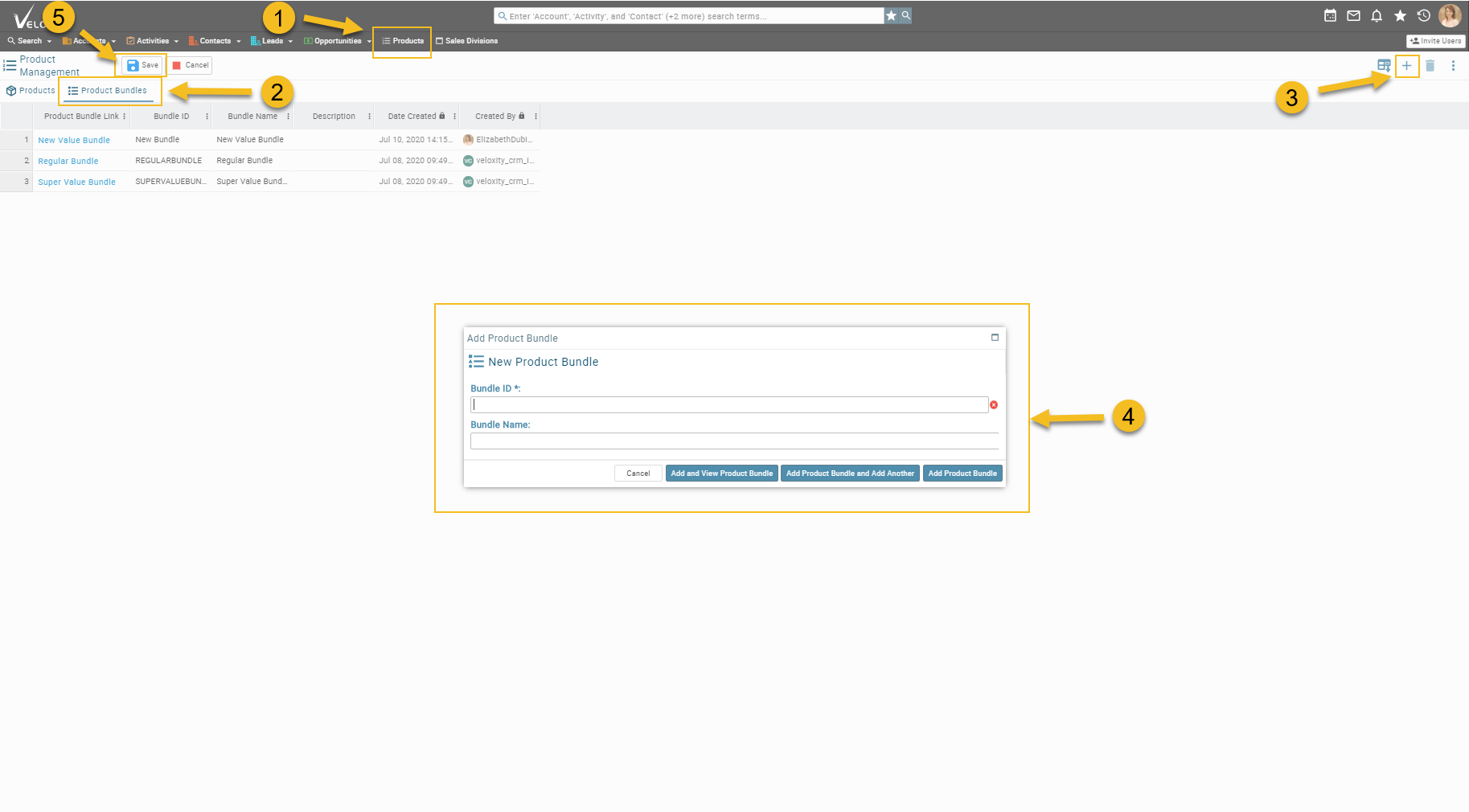 Figure 1. Add a Product Bundle.
Related articles