ast Revised:

08 Jul 2020

Written by Veloxity CRM Time Estimate: About 2 minutes to read. Version 2.0
Step-by-step guide
On the Main Menu, click Opportunities > List All Opportunities >Click the Opportunity Record you want to view > Contact Roles > Manage Contact Roles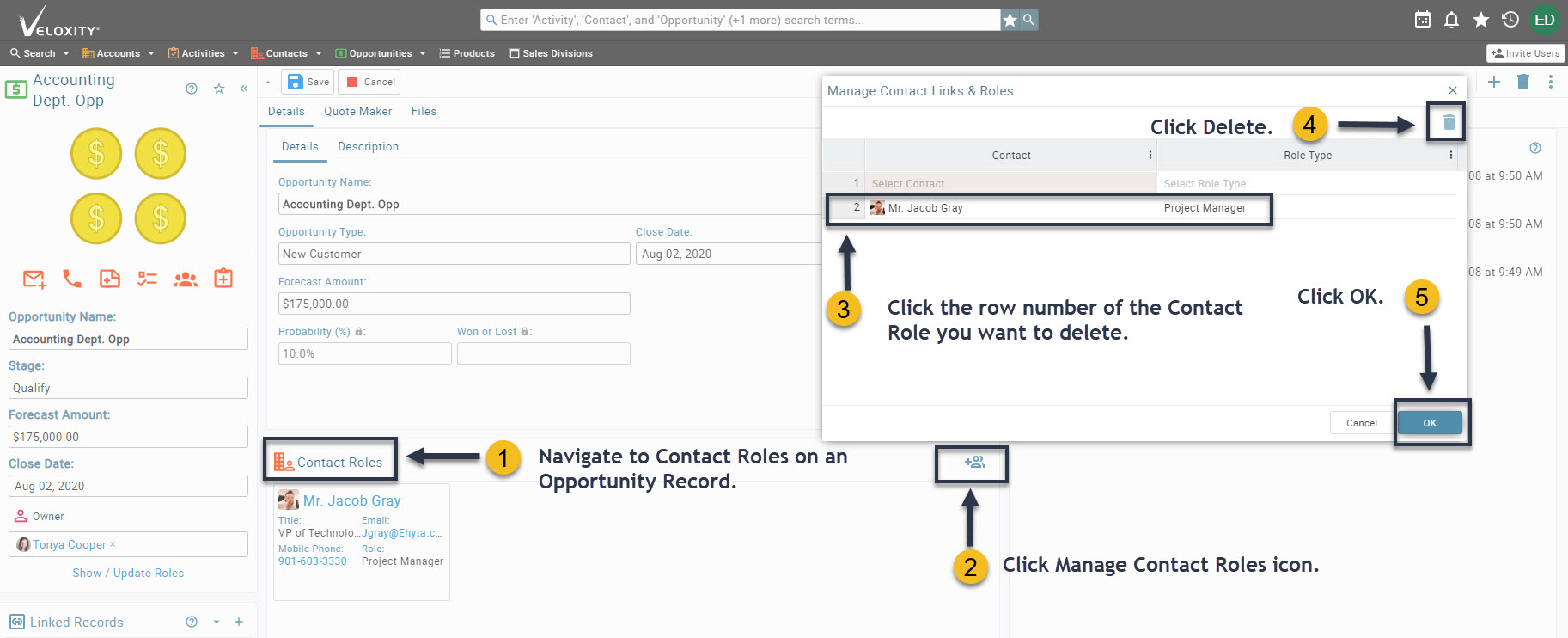 Figure 1. Delete Contact Roles.
Navigate to the Opportunity Record where you wish to manage Contact Roles.

Locate the Contact Roles panel.

Click on the Manage Contact Roles icon in the right-hand corner of the panel.

Click the row number(s) of the contact role(s) you want to delete.

Click Delete.

Click OK.
Related articles