Last Revised: 25 Aug 2020 Written by Veloxity CRM Time Estimate: About 2 minutes to read. Version 2.0
Step-by-step guide
Navigate to the Opportunity Record where you want to manage Contact Roles.

Locate the Contact Roles panel.

Click on the Manage Contact Roles icon in the right-hand corner of the panel.

Click the row number(s) of the contact role(s) you want to delete.

Click Delete.

Click OK.
You are looking at a screenshot demonstrating how to Delete a Contact Role: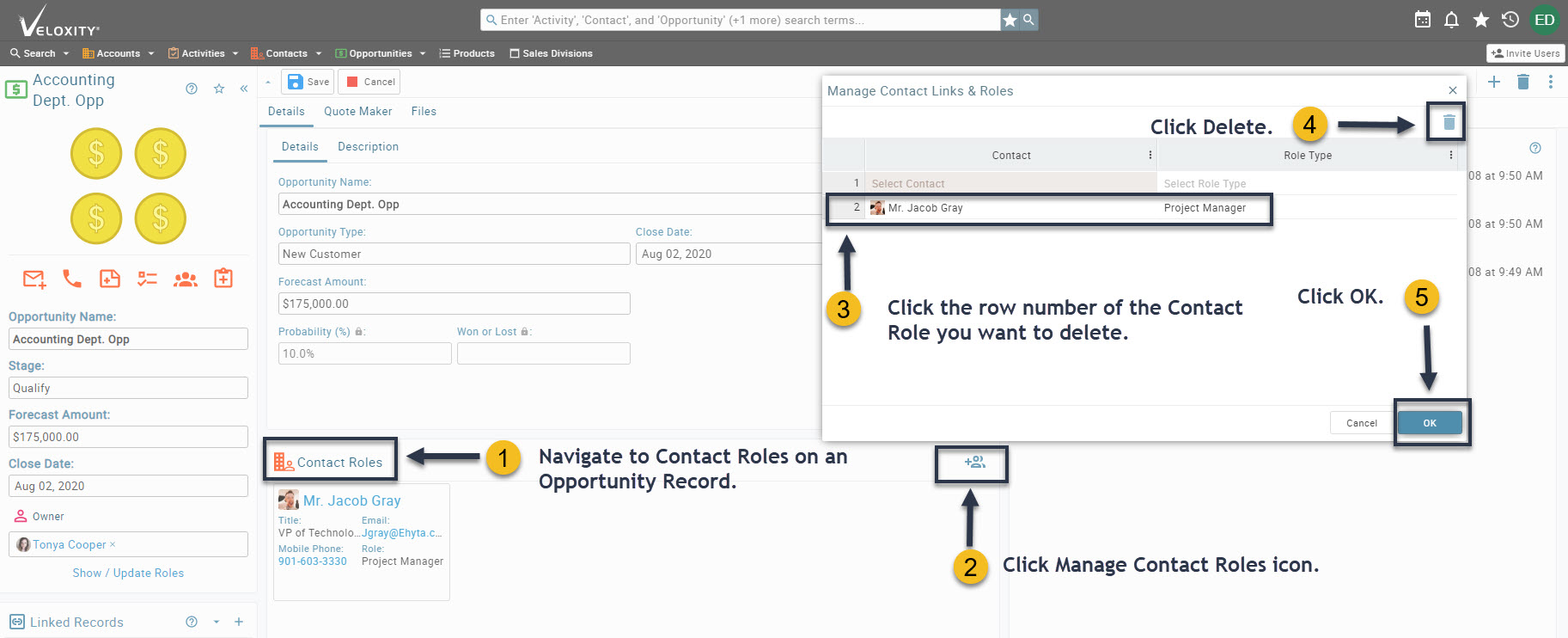 Figure 1. Delete Contact Roles.
Related articles