Last Revised:

 

20 Feb 2020
   Written by Veloxity CRM    Time Estimate: About 1 minute to read.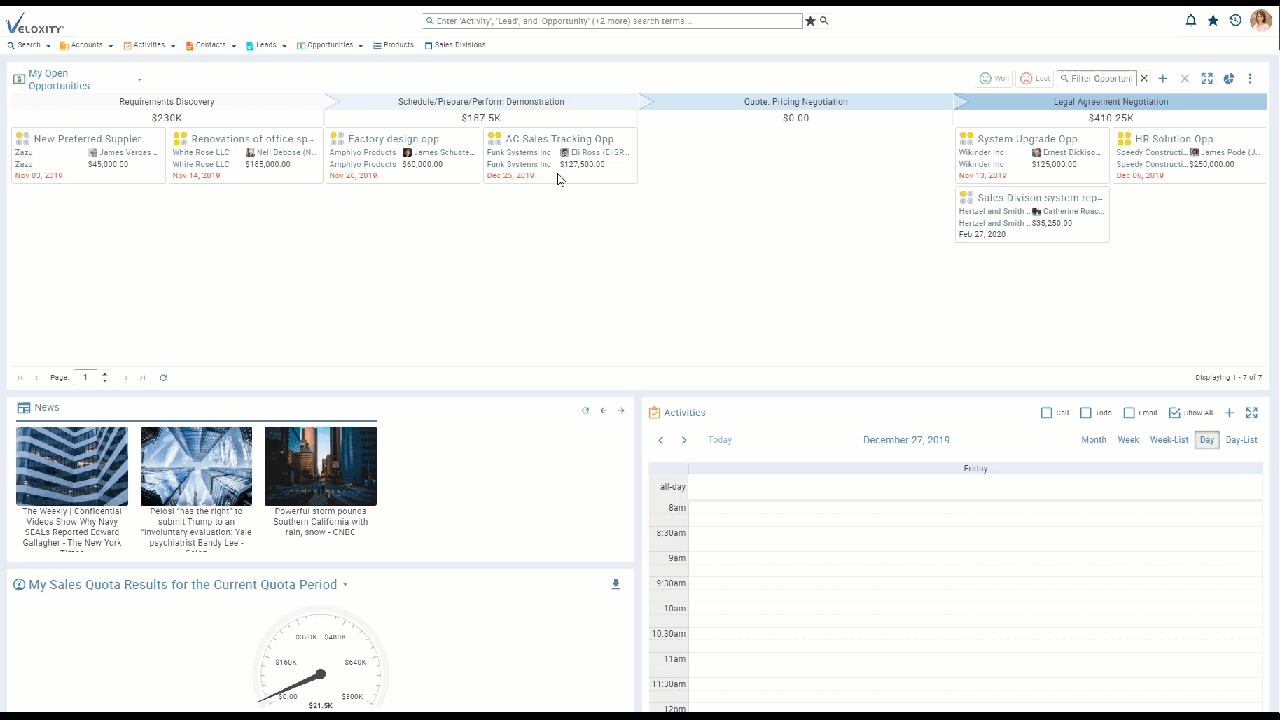 GIF 1. Drag and Drop Opportunity to Update Sales Pipeline.
Step-by-step guide
Drag and Drop Opportunities to move them to the next Sales Stage on the Opportunity Kanban.
Opportunities can be moved both forward and backward.
The total amount forecasted at each stage updates.