Last Revised:

19 Dec 2019

Written by Veloxity CRM Time Estimate: About 1 minute to read.
Step-by-Step Instructions
You are looking at a screenshot of the calendar view of activities.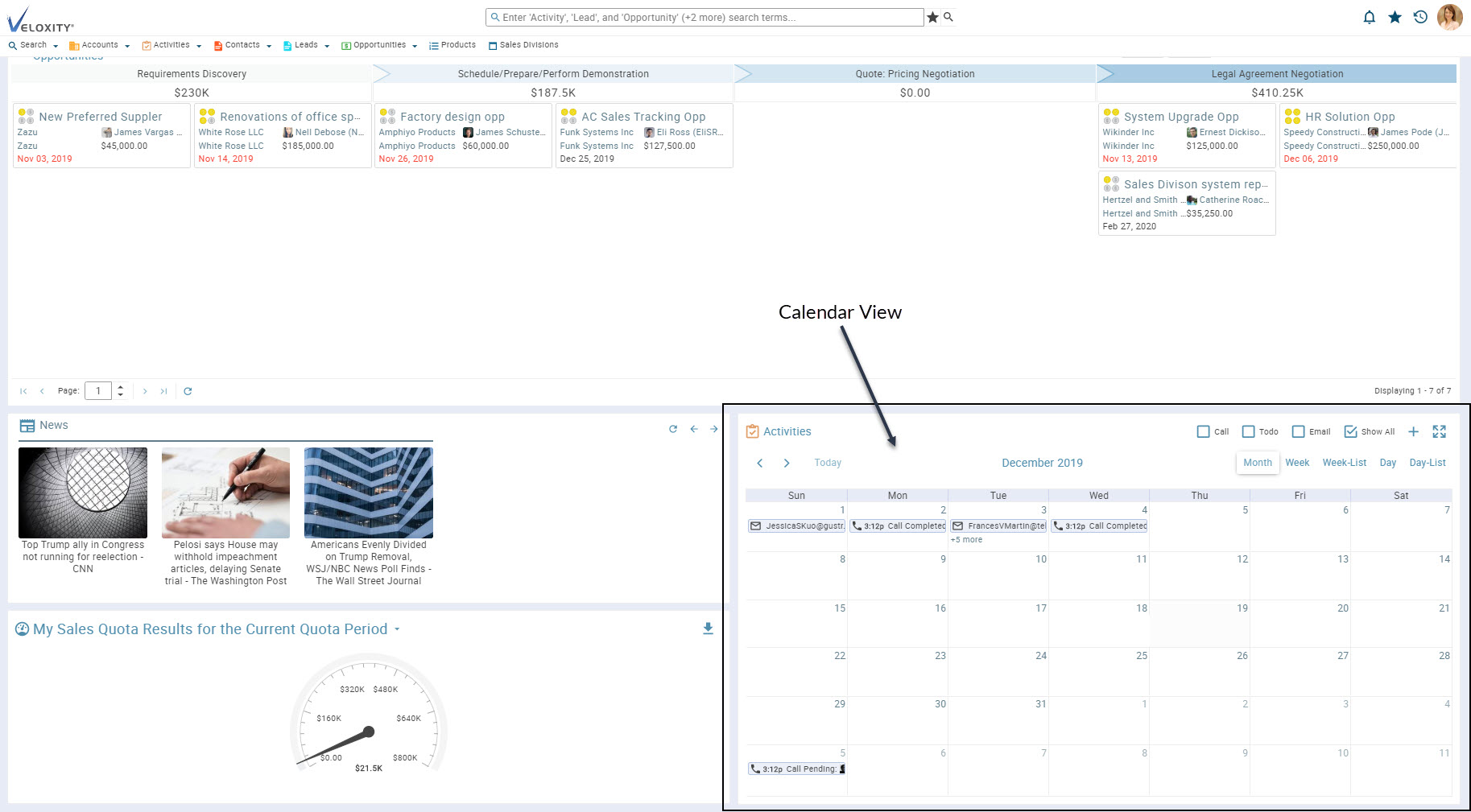 Figure 1. Calendar View of Activities.
The Calendar View on the Home Page functions as your daily todo list.
Navigate to the Home Page.
Locate the Calendar View panel. Calendar View offers a day, week, and month view of your current activities.
Return to the Home Page by clicking on the Veloxity logo in the upper left-hand corner of your screen.
Resources
Additional questions, feedback, or need more help? Click Learn More.