Last Revised:

21 Aug 2020

Written by Veloxity CRM Time Estimate: About 1 minute to read. Version 2.0
Step-by-step-guide
Before your trial ends, register your account to continue using Veloxity CRM.

If your account is closed, follow the steps below or contact us for help.
From the Main Menu, click My Profile > Billing

If you are able to access your billing page, we will be able to use that information to reactivate your account.

If the billing page no longer exists, then your information has been cleared from the system and cannot be recovered.
You are looking at a screenshot of Billing in Veloxity CRM: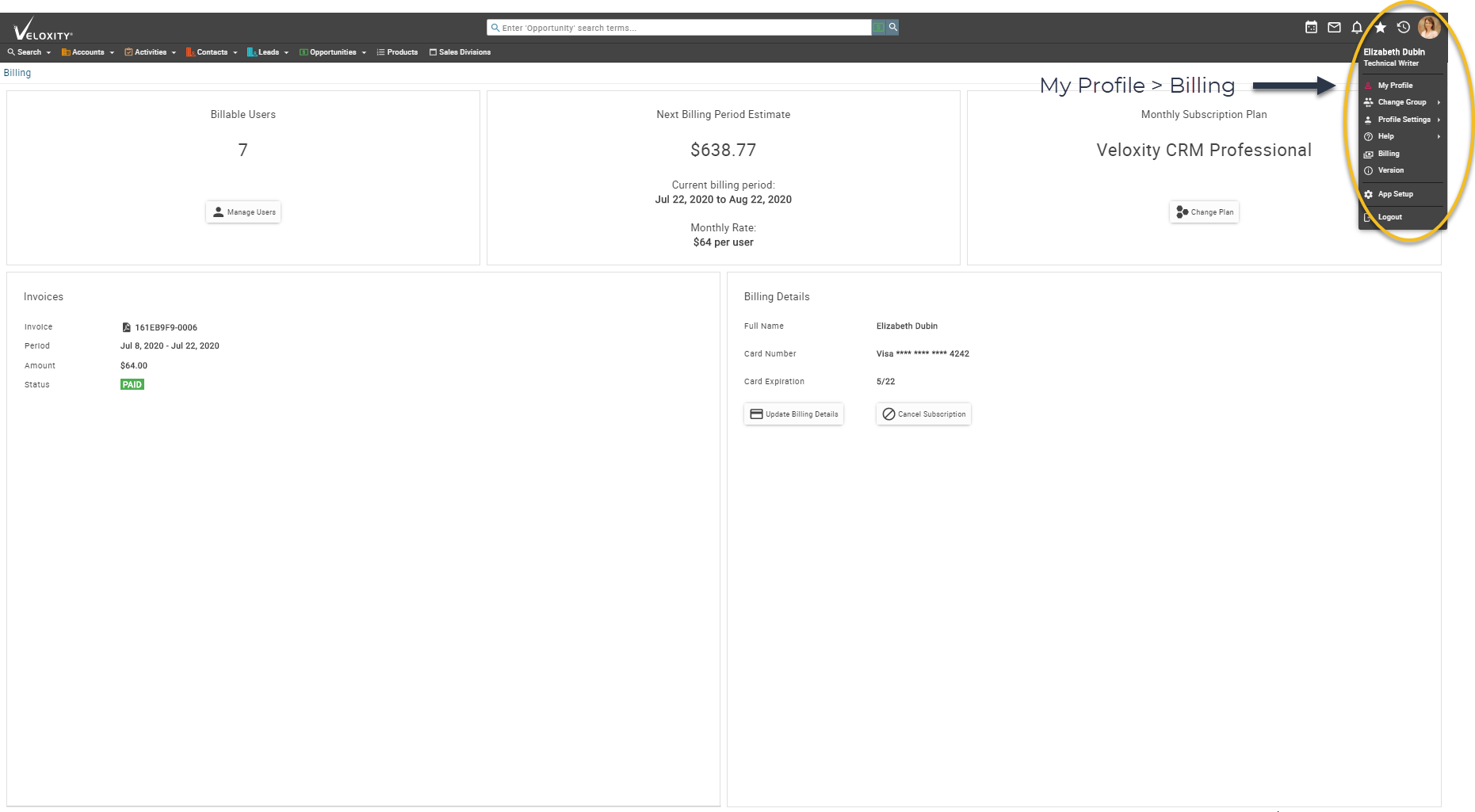 Figure 1. Navigate to Billing.
Related articles