Last Revised:

 

11 Feb 2020
   Written by Veloxity CRM    Time Estimate: About 1 minute to read.
Step-by-step guide
You are looking at a screenshot of Deleting a Linked Record.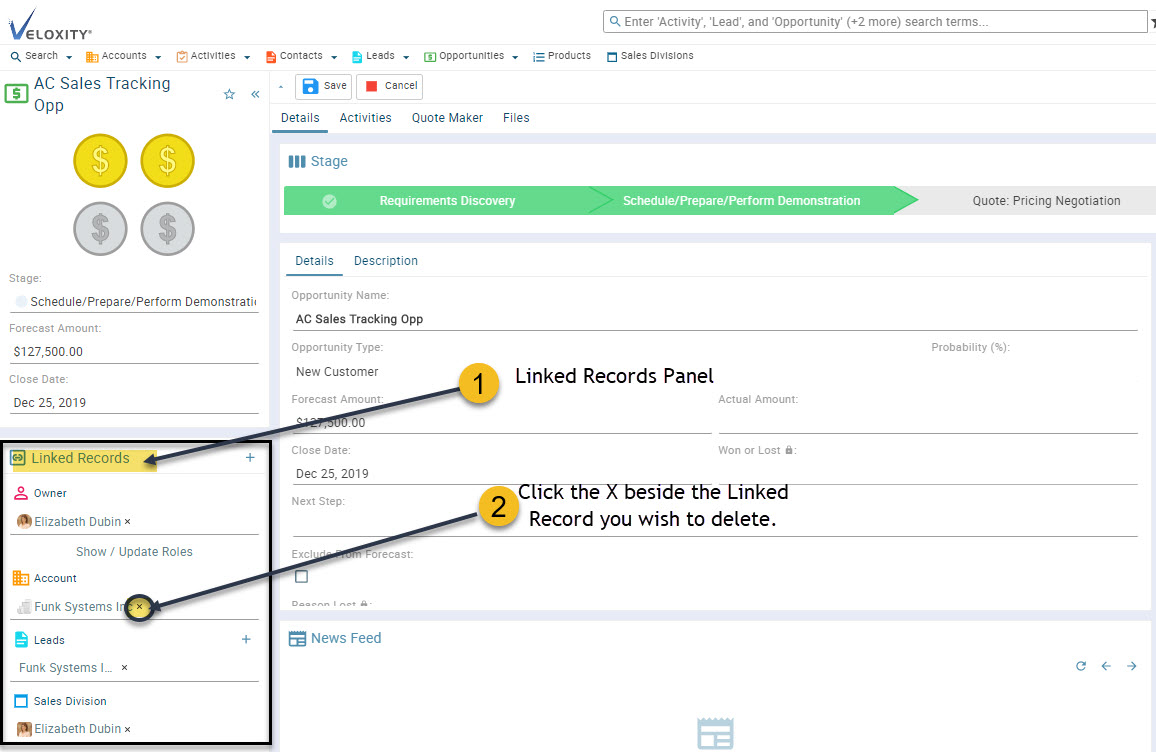 Figure 1. Deleting a Linked Record. 
Navigate to the Record where you would like to delete the linked record.
On the Selected Record, locate the Linked Records Panel on the left side of the screen.

Click the X at the end of the title of the linked record you wish to delete.
Deleting a Linked Record deletes the link. The record itself still exists in your Veloxity CRM system. 

Sales Quotes are an exception. Deleting a Sales Quote deletes the Quote from the system.