Last Revised:

28 Feb 2020
Written by Veloxity CRM Time Estimate: About 2 minutes to read.
Step-by-step guide
When you have a Lead that is not converting into an Opportunity, but you wish to save the Lead data to your system, use Capture Contact.
Quickly create a Contact Record and an Account Record (depending on your Business Transaction Type) from your Lead data using Capture Contact.
You are looking at a screenshot demonstrating where to locate Capture Contact on a lead record:

Figure 1. Capture Contact: Step One.
Step One
On the Lead Record, click Capture Contact (see Figure 1).
You are looking at a screenshot demonstrating how to select an account to assign the contact for the new records: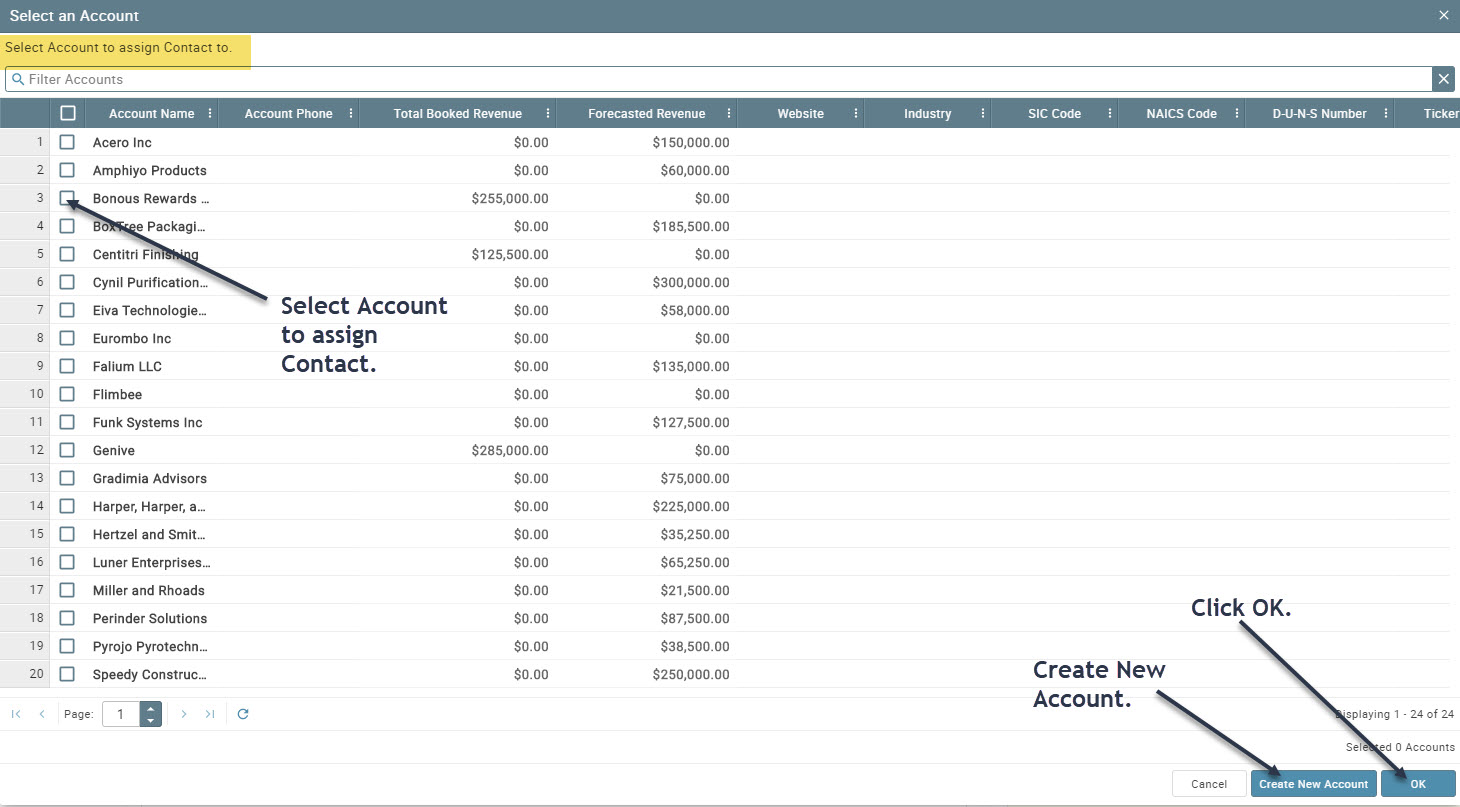 Figure 2. Capture Contact: Step Two.
Step Two
If your Business Transaction Process uses Accounts, you will select the Account to assign the Contact.
Select or Create a New Account

Select an Account from the list (see Figure 2)

Click Create New Account.

Click OK.
Resources
Additional questions, feedback, or need more help? Click Learn More.