Last Revised:

 

19 Dec 2019
   Written by Veloxity CRM    Time Estimate: About 1 minute.
Step-by-Step Instructions
You are looking at a screenshot of how to clean up trial data in Veloxity CRM: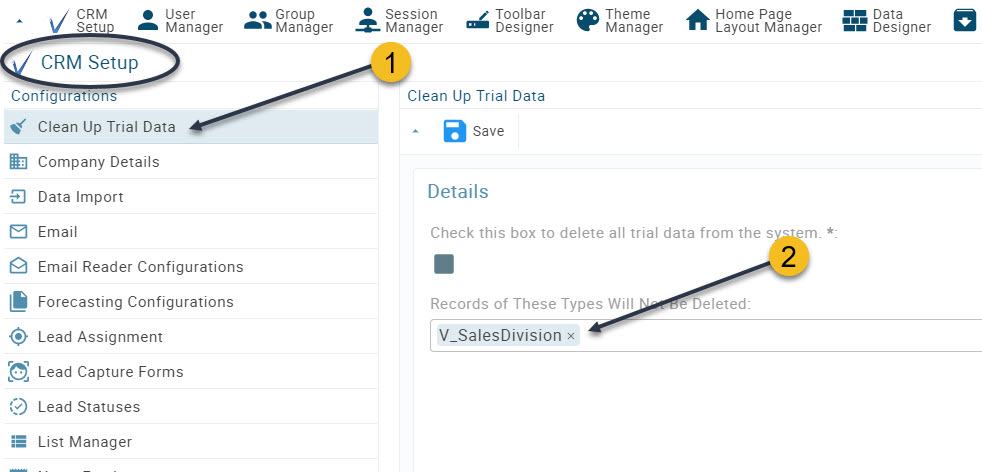 Figure 1. Clean Up Trial Data in CRM Setup.
Login to your Veloxity CRM account.
Click

 

My Profile.
Click

 

App Setup.
On App Setup, click CRM Setup. 
Under Configurations, click Clean Up Trial Data (see #1 in Figure 1).
Select whether to Save / Delete Sales Division Data (see below).
Check the box to delete trial data.
Click Save. 
Save / Delete Sales Division Data
If you have edited the existing Sales Divisions and would like to keep these records in your system, make sure V_Sales Division appears in the box Records of These Types Will Not Be Deleted. (See #2 in Figure 1.)

If you would like to clear the existing data in Sales Divisions, click the "x" to the right of SalesDivision.