Last Revised:

21 Aug 2020

Written by Veloxity CRM Time Estimate: About 1 minute to read. Version 2.0
Step-by-step guide
From the Main Menu, click the data type where you want to view a saved chart.
Click List All to open the Data Table.

Click

Charts

to manage saved charts.

Saved Charts are listed in tile view.
Click the

Saved C

hart

you want to view.
The Saved Chart automatically opens.
You are looking at a screenshot demonstrating how to View Saved Charts: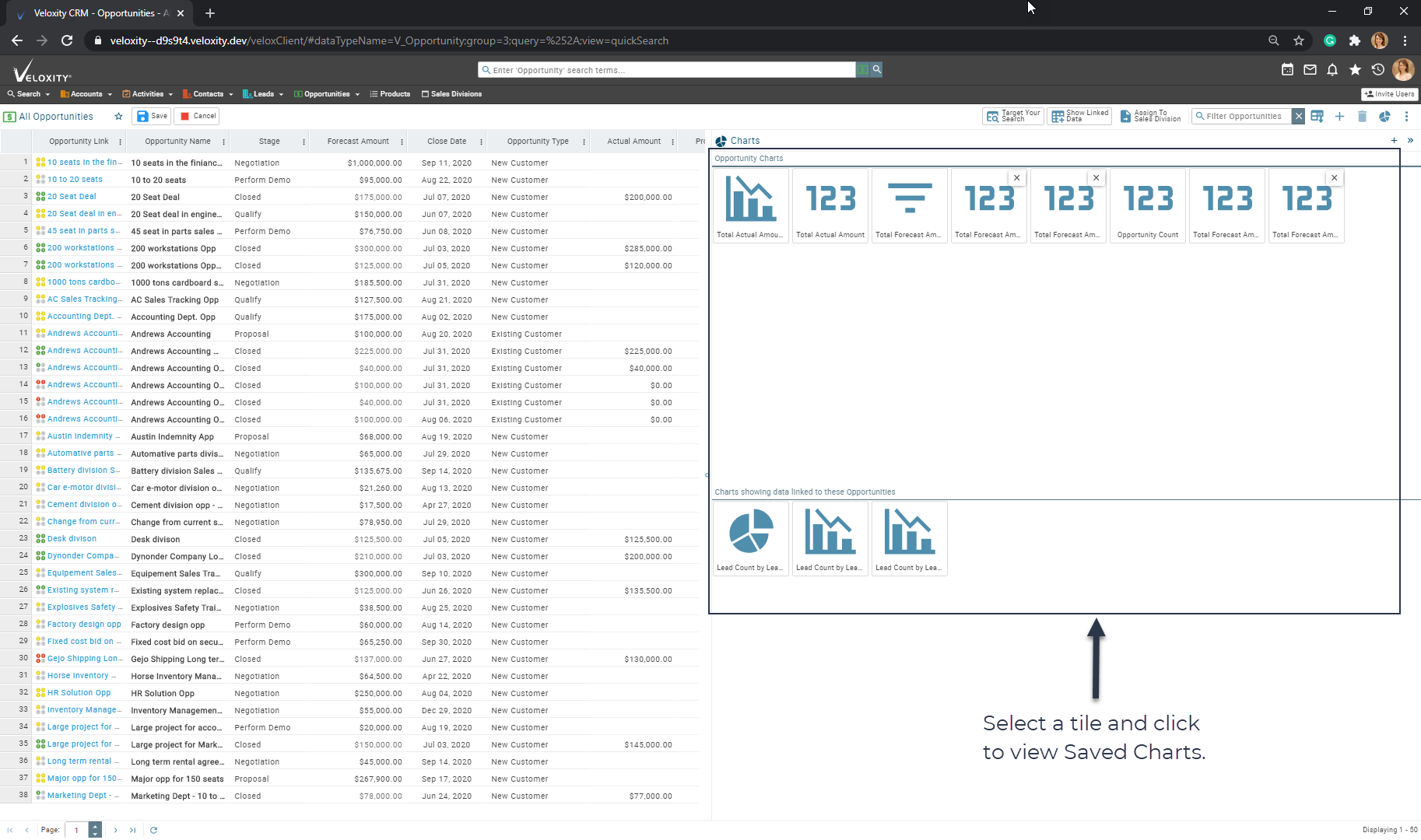 Figure 1.

View Saved Charts.
Related articles