Last Revised:

 

14 Feb 2020
   Written by Veloxity CRM    Time Estimate: About 2 minutes to read.
How Can I Edit Our Company Currency? (1 minute)
When setting up your company information, enter your Currency Type.
You are looking at a screenshot of Company Details on CRM Setup: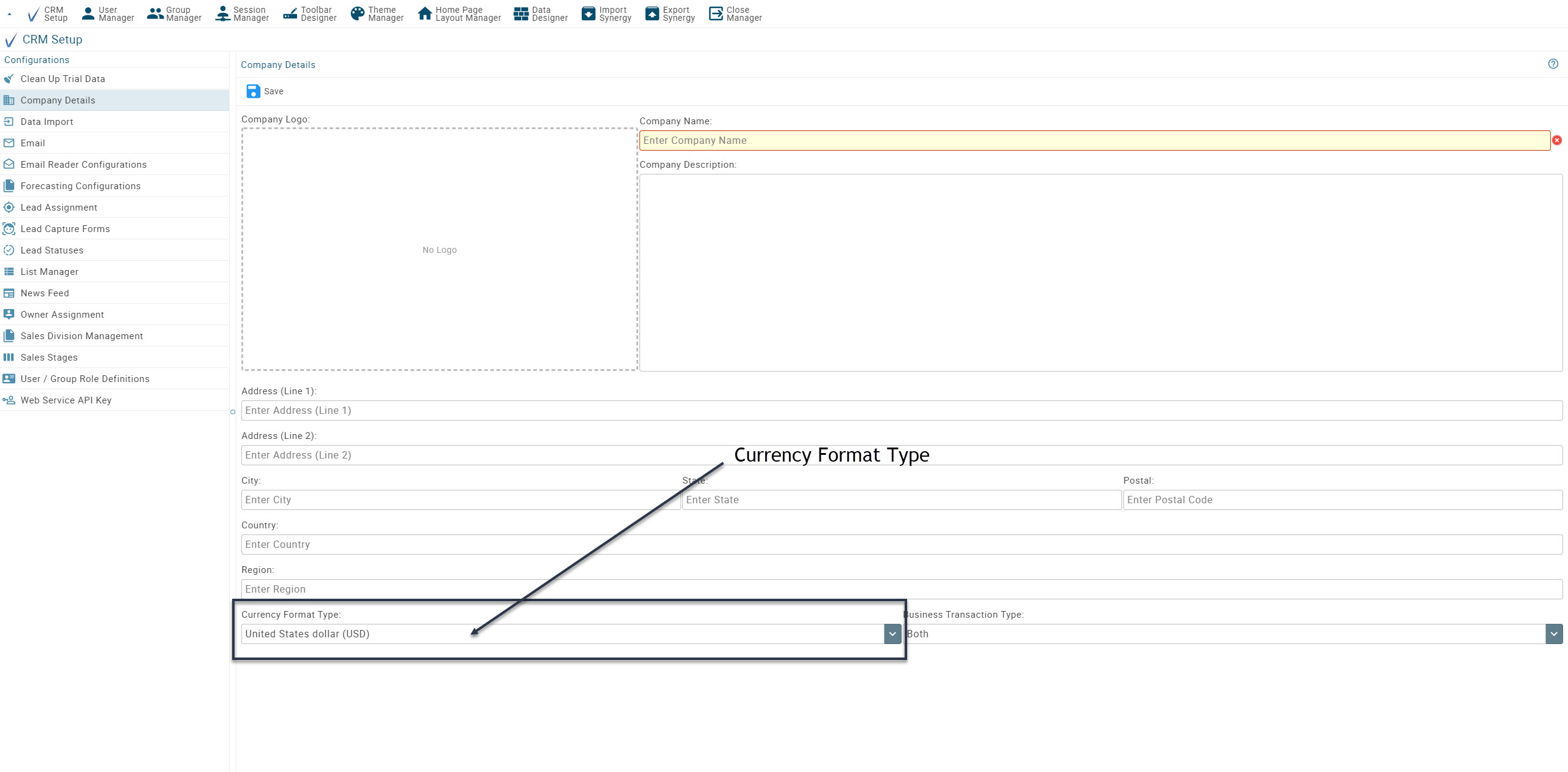 Figure 1. Currency Format Type. 
Step-by-step guide
My Profile < App Setup < CRM Setup < Company Details
Click inside the box

 

Currency Format Type. 
Select your Currency from the pick list.
Click

 

Save. 
Currency Format Type is not a currency converter. The currency amount does not change with a new currency format. For example, if you have a $200,000 United States Dollar (USD) opportunity and set your currency format to Japanese Yen (JPY), the opportunity would change to ¥200,000. The currency format changes. The currency amount is not converted. 
Related articles