Last Revised:

08 Sep 2020
Written by Veloxity CRM Time Estimate: Less than 1 minute to read. Version 2.0
Step-by-step guide
From the Main Menu, click My Profile > App Setup > CRM Setup > Sales Stages
Click the row number of the Sales Stage you want to move. This highlights the

Sales Stage

to be moved.

Drag and drop the stage to the correct position.

Click

Save.
Fix Sales Stages.

See Fix Sales Stages.
Sales Stages must be listed in the order you want them displayed on the Opportunity Kanban.
You are looking at a screenshot demonstrating how to Reorder Sales Stages: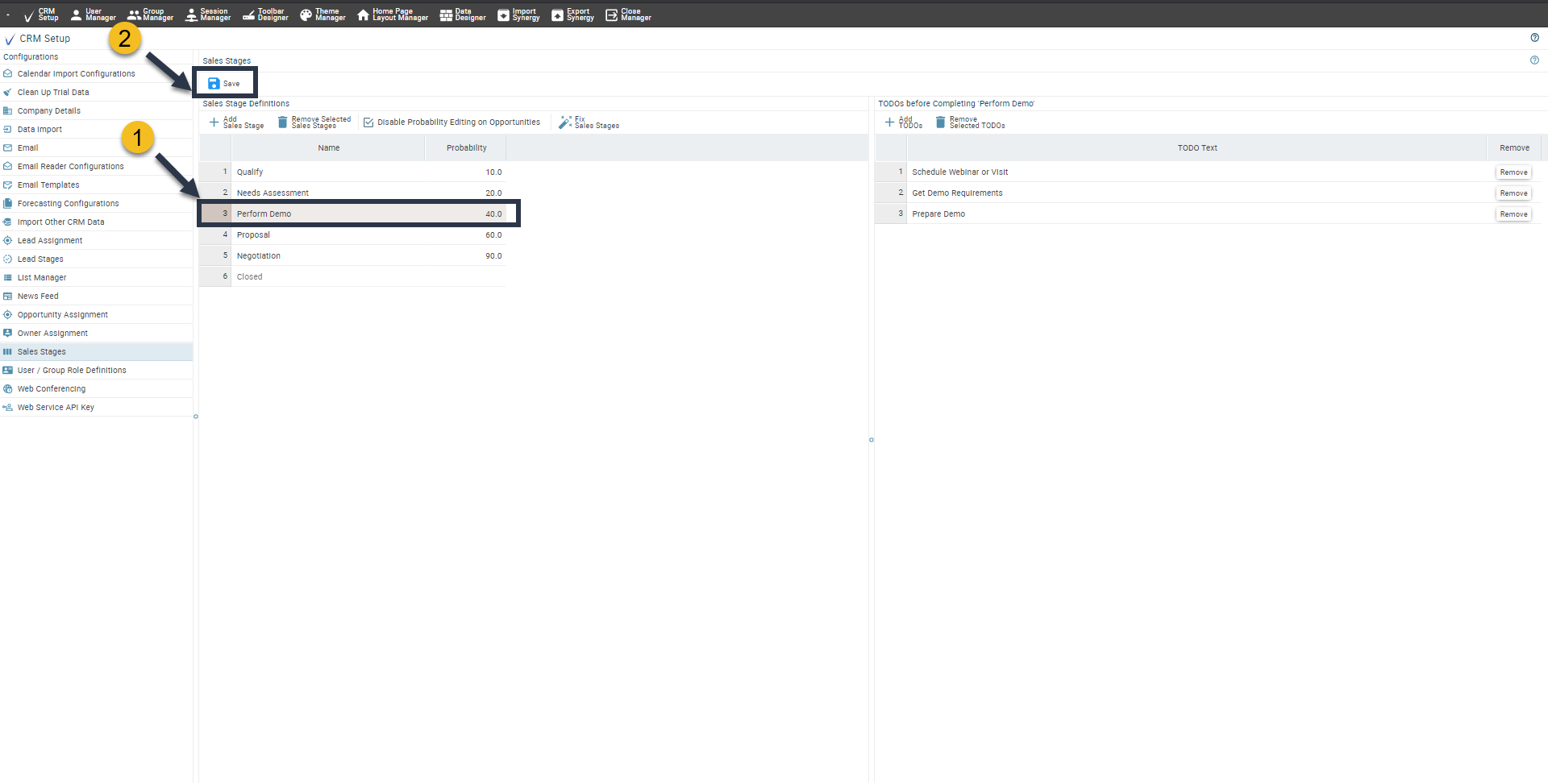 Figure 1. Reorder Sales Stages.
Related articles