Last Revised:

08 Sep 2020
Written by Veloxity CRM Time Estimate: Less than 1 minute to read. Version 2.0
Step-by-step guide
From the Main Menu, click My Profile> CRM Setup > Sales Stages
Click

Add Sales Stage

to add a new sales stage.
Click inside the box marked New Stage and enter name Sales Stage Name.
Enter probability. (Visit Sales Stage Probability for more information.)
Click

Save.
Fix Sales Stages to update Sales Stages in the System.

See Fix Sales Stages.
You are looking at a screenshot demonstrating how to Add a Sales Stage: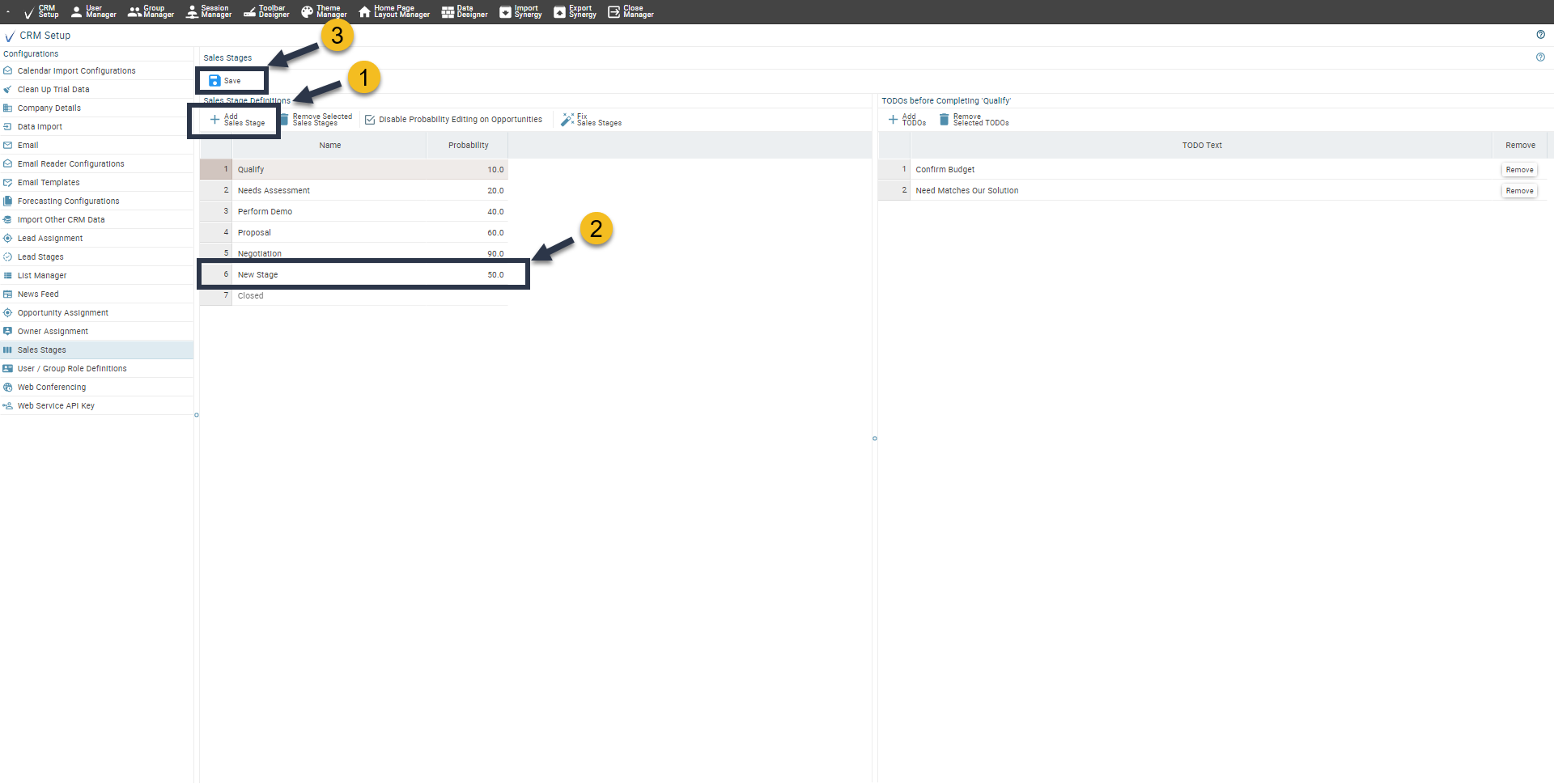 Figure 1. Adding a Sales Stage.
Related articles