Last Revised: 

09 Mar 2020

      Written by Veloxity CRM    Time Estimate: About 1 minute to read.




User/Group Roles grant different record-level privileges to different users/groups in Veloxity CRM. These roles determine what information a user can view, and what actions the user can perform with the data.

Record-level privileges include actions such as viewing, editing, and deleting data records. Delete a User/Group Role to remove the ability to view and act on the data.
Step-by-step guide
Click the row number(s) corresponding with the roles you wish to delete.

Click Delete Role Assignments. 

Click Save Changes.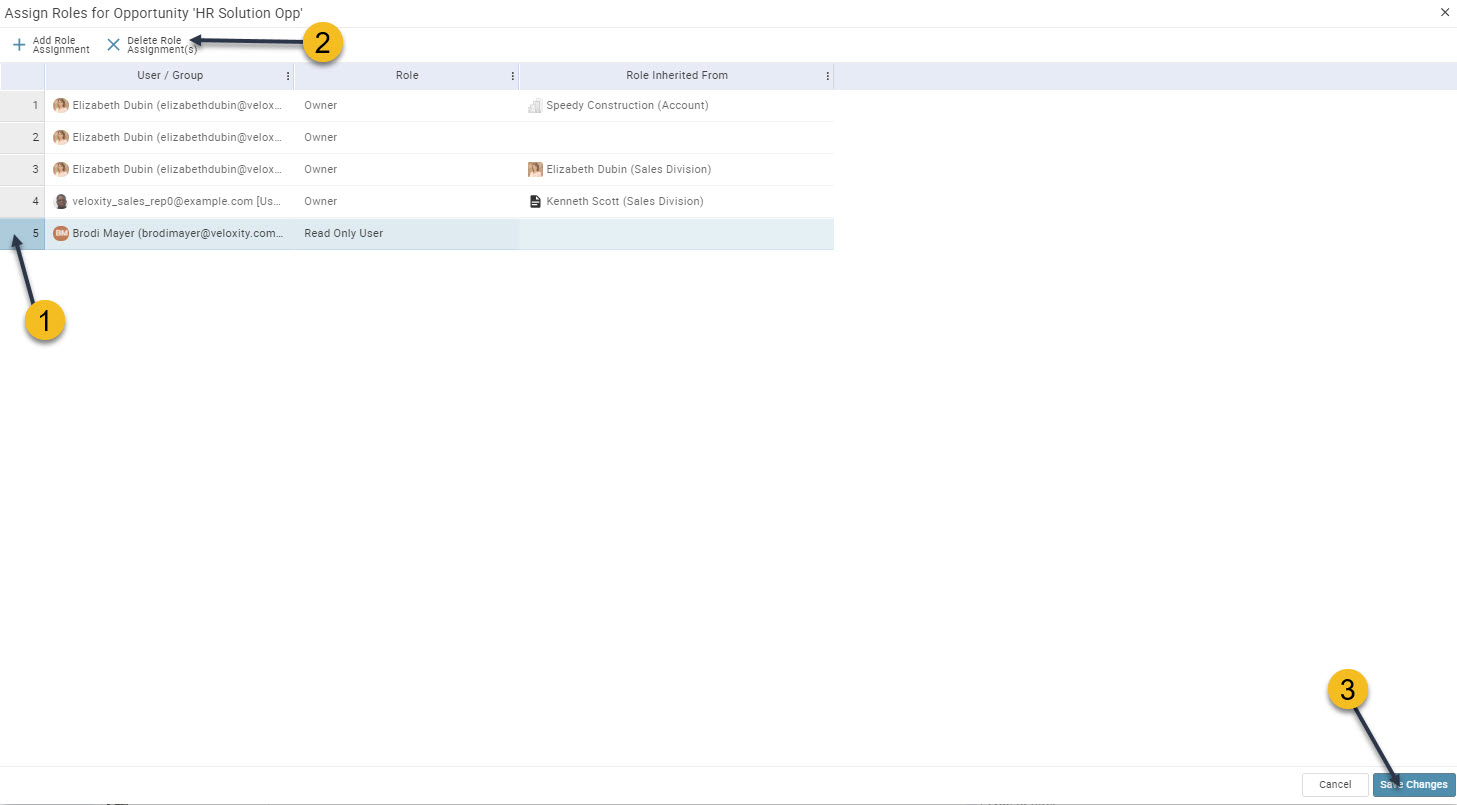 Figure 1.

 

Delete a User/Group Role.
Related articles