Last Revised:

10 Sep 2020

Written by Veloxity CRM Time Estimate: About 3 minutes to read. Version 2.0
What is Billing?
Definition
Billing contains your Veloxity CRM account information.
How can I use Billing?
Use Billing to manage data related to your Veloxity CRM subscription:
Manage billable users

View invoices

Update billing details

Change current subscription plan

Estimate your next bill
Where can I find Billing?
Billing is located in My Profile.
From the Main Menu, click My Profile > Billing
Navigating Billing
You are looking at a screenshot demonstrating how to use Billing: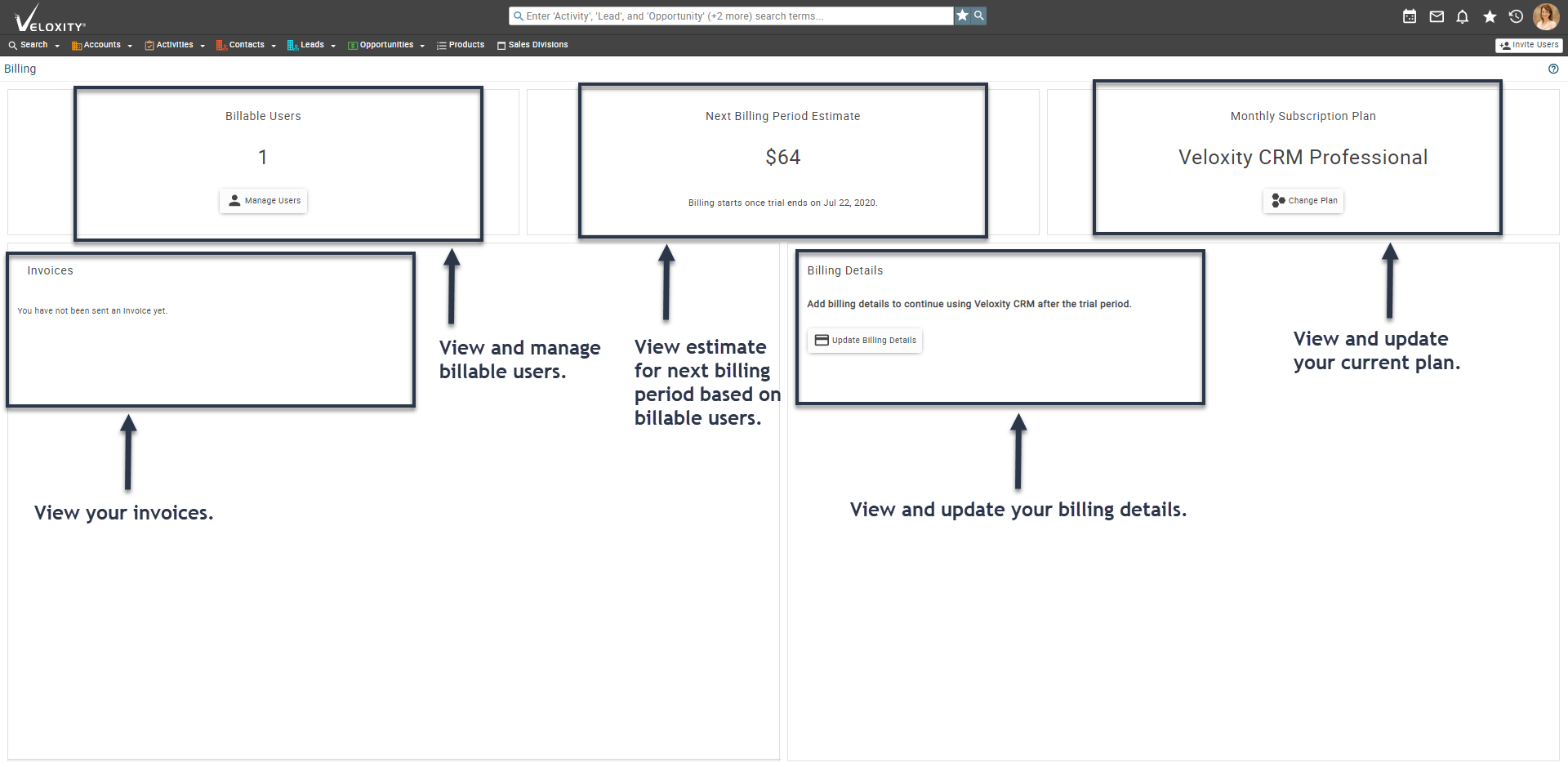 Figure 1. Billing.