Last Revised:

18 Sep 2020

Written by Veloxity CRM Time Estimate: Less than 1 minute to read. Version 2.0
Step-by-step guide
From the Main Menu, click My Profile > App Setup > CRM Setup > Sales Stages
Navigate to Sales Stages.

Click Fix Sales Stages.

Select one of the following two options:

Fix Invalid Sales Stage Names

Reapply Probabilities to Opportunities

Click Save.
Fixing Sales Stages allows you to fix invalid Stage Names and reapply Probabilities to Opportunities. This is useful after you make changes to your Stage Names or Sales Stage Probabilities.
You are looking at a screenshot demonstrating how to Fix Sales Stages: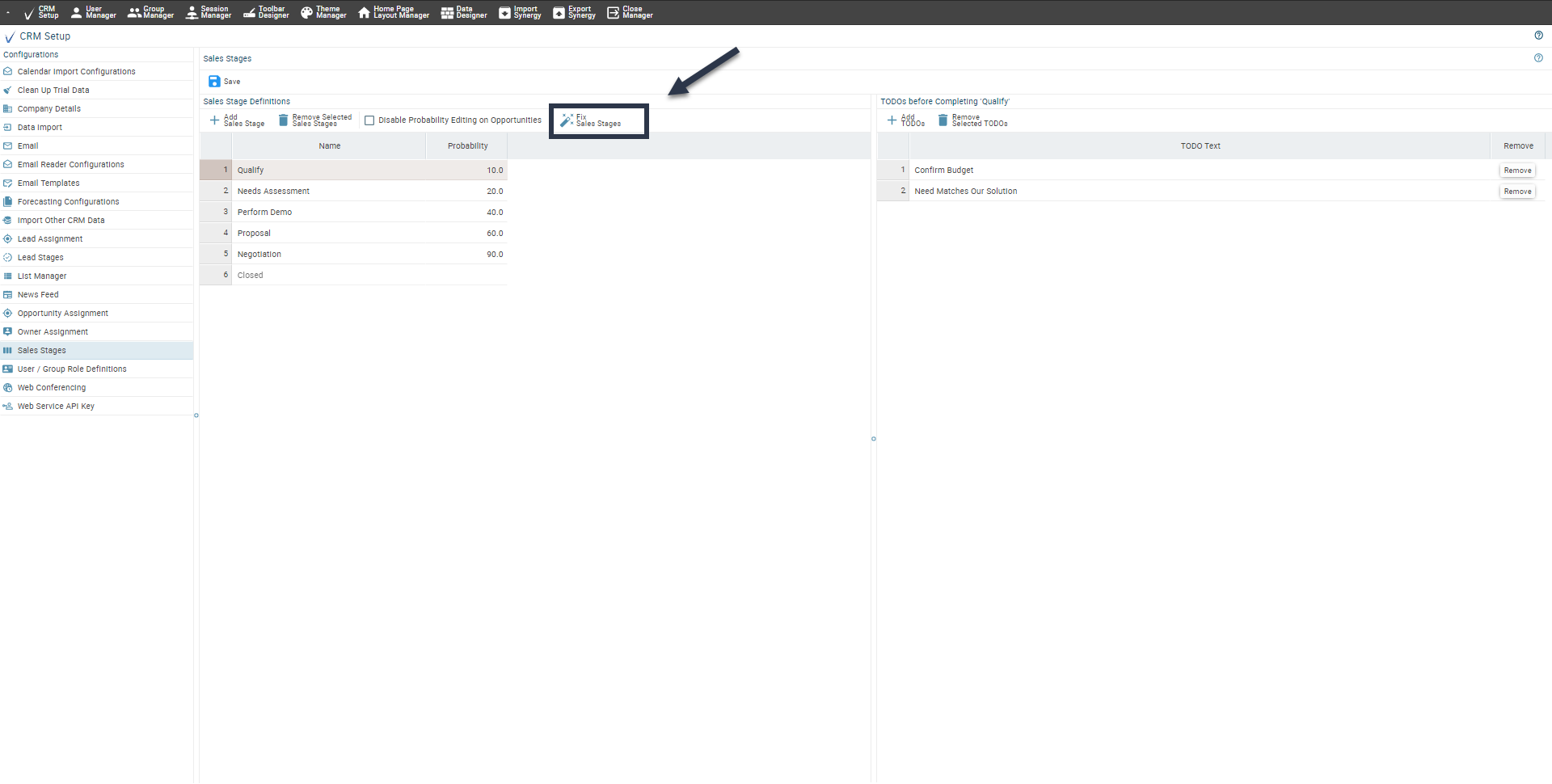 Figure 1. Fixing Sales Stages.
Related articles