Last Revised: 16 Mar 2021 Written by Veloxity CRM Time Estimate: About 5 minutes to read. Version 2.0
Veloxity System Navigation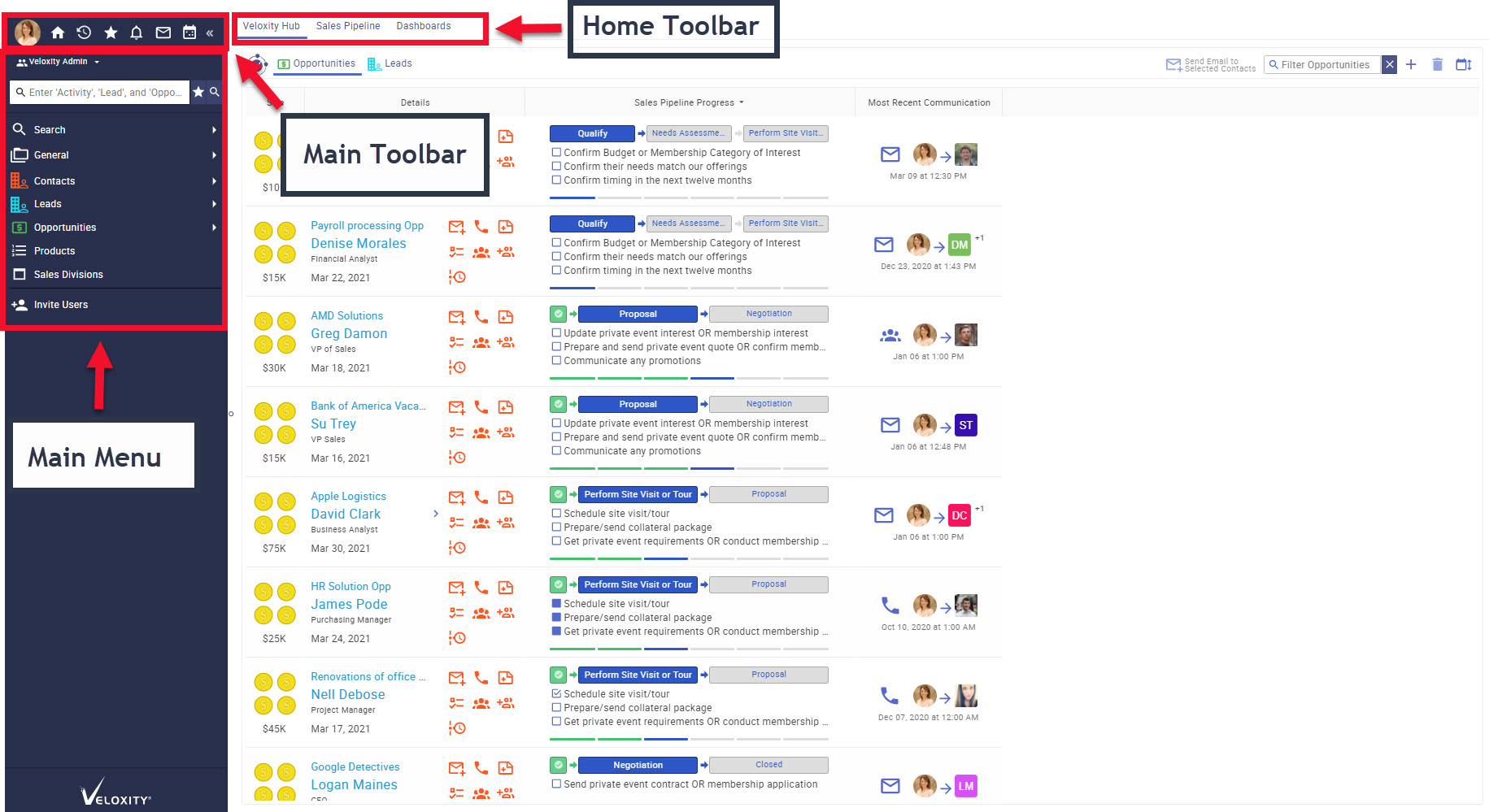 Main Toolbar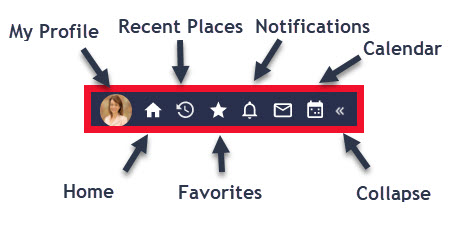 The Main Toolbar displays features in an easy to access format.
My Profile enables you to view and edit information related to your account.
Recent Places

maintains a chronological history of the last 15 Veloxity CRM web pages visited.

Notifications

allow for easy collaboration within the Veloxity CRM system. Notifications function as an internal chat and announcement system.

Calendar

visualizes your activities in a calendar format.

Home returns you to the home screen in Veloxity CRM.
Favorites save the location of your favorite data in Veloxity CRM for easy access.
Collapse minimizes the Main Toolbar and Main Menu.
Main Menu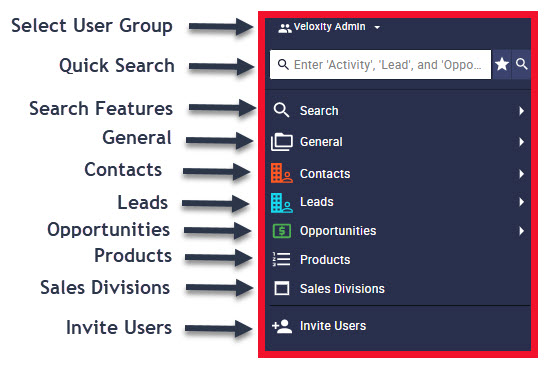 The Main Menu functions as an interactive filing cabinet enabling you to quickly access data related to your opportunities.
User Group offers a quick way to switch between your different group profiles in Veloxity CRM.
Quick Search

enables searching for Data Records and Documents across the entire Veloxity CRM system.

Search offers several advanced search features for finding data in your CRM system.
General (not always visible) displays features specific to your workspace.
Contacts

are people. Contacts are usually involved in the purchasing of your product.

Leads are prospective sales opportunities that have not yet been qualified.
Sales Divisions

are the aspect of a business that is responsible for selling products or services.

Invite Users allows you to invite other team members to use Veloxity CRM.
Home Toolbar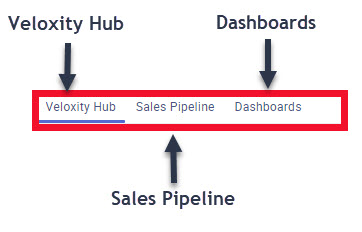 Use the Home Toolbar to quickly access your sales workflows.
Veloxity Hub is the center of your sales workflow in Veloxity. View and add Opportunities, update information, and create activities all from the Hub.
Sales Pipeline

visually tracks your Opportunities as they move through the stages of your sales pipeline.

Dashboards offer dynamic visualizations and insights related to your CRM data.